Time Lapse Filming Services
There's something fascinating about watching buildings appear out of the ground before your eyes in a matter of minutes. So whether it's capturing an entire construction project from start to finish, capturing the interior fit-out of an office, or capturing a corporate event like an exhibition from set-up to break-down, our state-of-the-art time-lapse cameras will deliver beautiful panoramic imagery of your projects — long or short, indoors or out.
Long-term time-lapse filming has been around for many years, and it's found applications across a huge range of industries from construction to events, and even to the long-term documentation of climate change. Recent advances in camera technology have made time-lapse cameras smaller, lighter and more energy efficient, and Horizon Imaging are proud to start offering a time-lapse filming service with a unique and highly-capable time-lapse camera system which produces imagery that lives up to the high standards our clients have come to expect from us.
Whatever your requirements, we're here to help! Click the button to access our contact form where you can submit details of your requirements – We'll be in touch soon!
There are an increasing number of time-lapse filming providers available to work with these days, but we believe none of them have the same combination of skills, background in traditional photography and dedication to customer satisfaction as we do at Horizon Imaging.
We're very proud of our history and the journey we've been on – here are just some of the points we feel set us apart from other time-lapse filming service providers:
Read on to learn more about the features of our time-lapse filming service
Ultra-Wide, Panoramic Field-of-View

The immersive 220° field-of-view of the Horizon Imaging Time-Lapse camera compared to the typical field-of-view of a traditional time-lapse camera. Click to enlarge. 
Most time-lapse cameras have a relatively

restricted field of view

, either because they used a fixed focal-length lens that isn't very wide, or it's physically not possible to use a lens wide enough to capture the whole of a site in a single image. 
As a result, this means

traditional time-lapse cameras

either have to be

mounted relatively far away from the site

(if the client wants to have the whole site in the frame) — something that isn't always possible in very built-up environments — or the client has to make do with time-lapse imagery that

only captures a small portion of the site

, as the red outline in the graphic above illustrates. 
To solve this problem,

Horizon Imaging have invested in state-of-the-art time-lapse camera systems

that feature two separate cameras in the same enclosure, capturing an

enormous 220° panoramic field-of-view

. This means that even if space is tight you can simply mount the camera on the perimeter of the site, and it will capture everything that happens within the site's boundary. 
This opens up a

huge range of creative opportunities

for mounting time-lapse cameras right in the heart of construction projects, capturing unique, immersive imagery from a wide variety of angles for the duration of the project.
Compact Form Factor, Excellent Image Quality
The Horizon Imaging Time-Lapse camera system installed on construction sites in Kent and Essex, showcasing three different ways of mounting the camera — to a weighted tripod on top of a site cabin, screwed to the wall of a nearby building and clamped to an existing scaffolding structure (the third photo also shows an additional battery backup system that will allow the camera to run on battery power alone for a year). Fun fact: the camera in the third image can be seen in the second image (it's circled in red)! Click to enlarge. 
Usually there has been a trade-off between quality and size with traditional time-lapse cameras.

If you wanted good quality imagery the cameras had to be large

(and often housed in even larger, bulky housings).

Similarly, if you wanted the cameras to be compact they would have poor image quality

. But now technology has evolved to the point where

you can have both excellent image quality and a compact form factor at the same time

. 
The Horizon Imaging Time-Lapse system is about the size of a large paperback book … and that's it!

Everything is included in the one neat package

, including the two cameras, a large internal battery and a solar panel to keep the battery charged. 
Being so lightweight and compact means it's

very easy to mount the camera to existing infrastructure

, scaffolding poles, tripods, trees — you name it, we can probably fit our cameras to it!  
Built-In Solar Panel for Mains-Free Operation
The Horizon Imaging Time-Lapse camera system installed on three sites in West Sussex and Hampshire — sites where mains power simply wasn't an option. The built-in solar panel can keep the camera's battery charged even on short, overcast, winter days. Click to enlarge. 
Using solar power for enabling off-grid operation of time-lapse cameras is nothing new, but

often it will be a chargeable optional extra

as the size of solar-panel required to power a traditional time-lapse camera system has tended to be very large and cumbersome, and hence would require additional time to install separately to the camera. 
With the Horizon Imaging Time-Lapse system,

the solar-panel is attached directly to the camera

, and can be pointed independently of the camera to ensure it collects as much solar energy as possible. 
Even through the darkest of British winters the solar panel will keep the internal battery topped up! 
If the time-lapse camera needs to be used indoors where there is no sunlight, the

built-in battery can keep the camera powered for around 6 months

, and with an external battery this can be significantly extended. The camera can also be configured to be mains powered if it is available.
Remote Access to Live Imagery

The online cloud-based portal that all our Time-Lapse filming clients have access to. The panel on the left is an up-to-date time-lapse video comprised of all the imagery taken so far, and the panel on the right is an image browser where you can scroll through and see all the images taken so far in chronological order. Click to enlarge
Most commercial time-lapse providers will use systems that allow you to remotely view the latest imagery that's been captured by the time-lapse camera, either using WiFi or the mobile network. However, there are

some providers that use very low-cost time-lapse cameras

which only record to a memory card and so neither you or the provider will know if the camera is still functioning without physically visting the site to download and check the files from the camera's memory card. 
These systems

should be avoided at all costs

as certainly for construction projects (which only happen once!), there are no second chances if batteries run flat, memory cards run out of space or cameras get dislodged without you knowing! 
The Horizon Imaging Time-Lapse system provides

real-time access to the latest images taken by the cameras

via a dedicated cloud-based platform which anyone can access if provided with the correct link. The latest imagery is uploaded directly to the cloud platform via either WiFi (if available on site) or the 4G mobile network. 
As part of our standard service,

we check the image feed from the cameras on your site on a daily basis

to make sure everything is functioning correctly and that the cameras haven't been moved or dislodged. 
Frequently Asked Questions – Time Lapse Filming Services
We get asked numerous questions about time-lapse filming. So to save you asking, here are our most frequently asked questions about our Time Lapse Filming Services. Click on a question to reveal the answer.
If you haven't used a Time Lapse Filming company before, you're in safe hands with Horizon Imaging. We have a track record of exceeding our clients' expectations and providing excellent customer service from start to finish.
You can read feedback from some of our roof inspection clients below, or you can browse through all 190+ of our glowing testimonials from across all our services on our dedicated Testimonials page.
TIP! Refresh the page to see three different testimonials!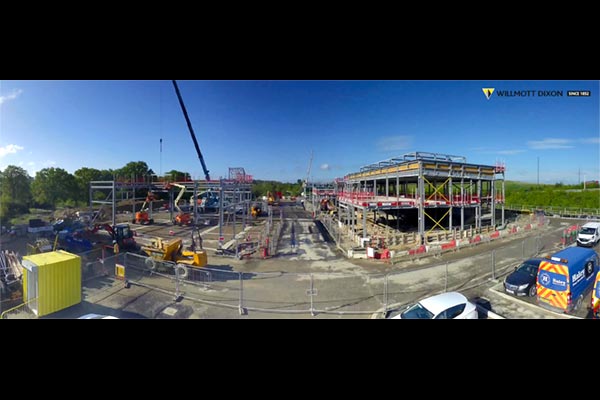 "Willmott Dixon approached Horizon Imaging as a reliable partner on our supply chain to capture a full time-lapse film of the new Horsham Fire Station project. The fire station is one of the first major projects procured by West Sussex County Council (WSCC) in many years and having the ability to capture the full site journey was very important to WSCC and ourselves. The resulting video is amazing and fitted the brief perfectly. Thank you to David and the team for all your efforts. We look forward to working with you again on the next scheme!"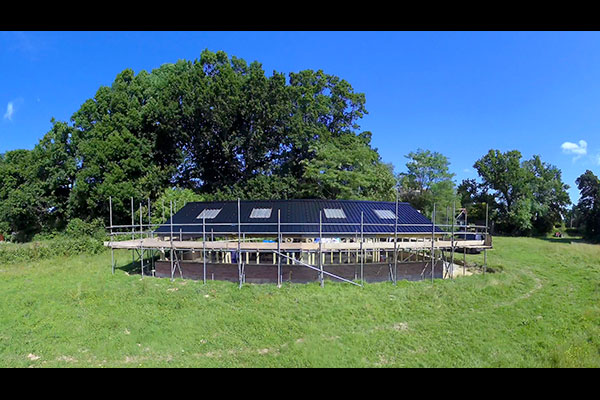 "We are a construction company and were looking for someone to provide a timelapse video of a building. From the first contact with Horizon Imaging David was extremely efficient in his communication and very helpful in ensuring he could meet our timescales. David set up his equipment on site and that was it. All very simple to use through a web interface. This was also handy as we could monitor on site activities. The finished video looked amazing. David also produced high quality stills at the end of the project too. Thanks."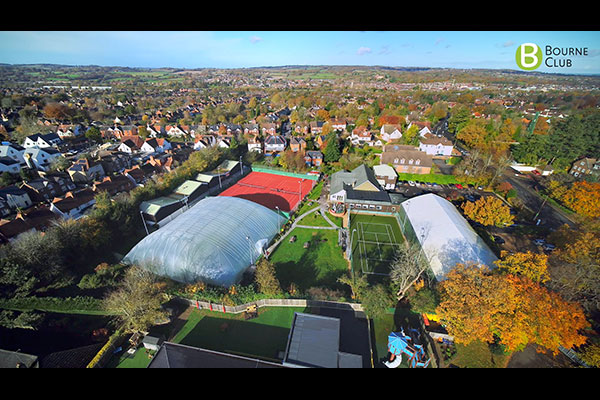 "Horizon Imaging provided video, drone and still photography for our website and marketing campaigns. David understood our requirements and produced excellent imagery. We have no hesitation recommending Horizon Imaging for their excellent and professional service."
Time-Lapse Filming Sample Imagery
Or complete the form on the right and we will be in touch within 1-2 working days.
Thank you for your time and we look forward to hearing from you!
Please feel free to get in touch with us, we'd be delighted to chat through your requirements with you!
Call us today on:
01483 610 535 or 07792 139 506
Or drop us an email on:
Or complete the form below and we will be in touch within 1-2 working days.
Thank you for your time and we look forward to hearing from you!